L'Association nationale des clubs automobiles du Canada
MISSION STATEMENT of the NAACC
The National Association of Automobile Clubs of Canada will strive to act as the unified voice of the automotive hobbyist in Canada by promoting and encouraging the preservation of the automobile, its historic lore, and its associated items.
Attention Collector Car World in Canada
? Please adhere to all Provincial Covid 19 guidelines.
Please call up the following website to receive the latest updates.
New Brunswick to declare July as Automotive Heritage Month & July 8 as Collector Car Appreciation Day
Congratulation to Blair Chisholm our NB Director on the early work in getting the province of New Brunswick to declare July as Automotive Heritage Month & July 8 as Collector Car Appreciation Day in his Province.
We look forward to receiving some great pictures of the celebration from that Province in July
Thanks again Blair for your hard work and dedication to our Hobby
Bob Ford
NAACC NL/Membership Director
Warren Rogalsky
NAACC Director of the Month
Warren has been a car and truck guy all of his life.
He was as born in Coaldale AB in 1939. In 1958 he moved to Calgary AB. He began his chosen profession as a professional truck driver. ?He had a successful career for 45 yrs. In Warrens words "I managed to have 40 years and 4 million miles of accident- free driving. My last job lasted 35 years with the same company hauling dry bulk cement thru the 3 western provenances SK, AB and BC."
Warren married in 1962 and had 2 children. He remarried in 1990. He proudly boasts about his five grandchildren and one great granddaughter.? Sadly, his spouse passed away in 2006.
"My interest in cars was always there, being raised on a farm and being the oldest boy, I learned to drive at an early age. My uncle had a beautiful 1952 Pontiac which I thought was the best car ever. I have ?owned several Pontiacs over the years."??
more>>
The 2022 Cobble Beach Concours d'Elegance presented by Porsche held on September 16 and 18 at the Cobble Beach Golf Resort Community on the shores of Georgian Bay.
?The Cobble Beach Golf Resort Community hosted its 7th annual Cobble Beach Concours d'Elegance the weekend of September 14/15, 2019. This extraordinary automotive weekend kickstarted on Friday evening with a cocktail reception at the Cobble Beach Clubhouse.?
#110 — NAACC Presidents Report, June 2022
National Association of Automobile Clubs of Canada
Greetings All,
These last two to three years have been a struggle for the old car hobby. Many events were cancelled in 2019 and are thankfully emerging again in 2022.
The big Concours news in the USA is that the?Arizona Concours?is coming back after closing its doors in 2018.? The revived Concours will be back January 22, 2023 in 'Old Town' Scottsdale Arizona to kick off car week. The venue is featuring the 'design and aerodynamics' of the automobile. The 100-car field will feature many of the most rare and exciting collector and race cars in the world.?https://scottsdaleperformingarts.org/event/arizona-concours-delegance/
"Over the course of its five-year run, the Arizona Concours raised a reported $300,000 for its named charity, Make-A-Wish Arizona, an amount sufficient to grant more than 30 wishes for children fighting life-threatening illnesses."
The big news in Canada is the reappearance of the?Cobble Beach Concours d'Elegance?in Owen Sound Ontario. Every year this premier show has featured world class vehicles from the USA and Canada.? Many of the truly great collector cars of Europe and North America will be featured at this??Cobble Beach Concours d'Elegance | Sept 16 – 18, 2022?The (NAACC) National Association of Automobile Clubs of Canada plays a major role in this Concours as?the show is an official?sanctioned NAACC event.?The National presents the Rolling Sculpture, Historical Significance and Canadian Hobbyist of the Year Awards. The NAACC Board of Directors will participate in the judging process as well. The NAACC will also have an in-person full day Board meeting at this event as well.
July 2022 has been designated as?Automotive Heritage Month?in Canada and the USA. The NAACC will also?celebrate Collector Appreciation Day July 8, 2022. The NAACC started these two celebrations in conjunction with SEMA/SAN in the USA. These celebrations were established and declared by SEMA/SAN and the NAACC. ?The July 8th?date marks the thirteenth consecutive commemoration in what is now an annual holiday to raise awareness of the vital role automotive restoration and collection plays in North American society.
Victoria British Columbia will be the site of the?Pacific Northwest Deuce Days.?The event takes place once every three years. The Northwest Deuce Days event is scheduled from?July 14 to July 17, 2022.?A static display of 1932 vehicles will be located in front of the Parliament?buildings on?Sunday July 17.?The Northwest Deuce Days event features pre-1952 collector cars, and was named after "deuces," a term used to describe vehicles produced in 1932. It is expected that there will be in excess of?six hundred 1932 vehicles?and over 600 pre 1952 vehicles from across Canada and the USA.?This will be the largest 1932 gathering in the world?according to the organizers.?The event is an NAACC sanctioned event. The National Association of Automobile Clubs of Canada president John Carlson will present the Deuce Days Chairmans Award and the NAACC Historical Significance Award.
2022 marks the 55th?year since the first Tour in 1967.?The most recent Tour traveled from Victoria BC to St Johns NL in 2017. I can attest personally to what a great Tour it was as my wife Koko and I drove 22,000 Kms in our Cleveland powered Mustang. It was a great three-month trip! We traveled with approximately 99 other collector vehicles. ?This July the Coasters Tour leaves from Newfoundland and travels to Victoria BC. They should arrive in Victoria on Labor Day weekend. The sixty plus vehicle Tour will have traveled approximately 20,000 Km over a two-month period.
Please take the time to call up SEMA/SAN and let them know what you and your club did during the Month of July so that SEMA can place your activities on their website.?https://www.semasan.com/canadian-legislation-and-regulatory-roundup
I want to remind you all that our?Club Directors/Officers and Club Members insurance program?has maintained its fee premiums for 2022.?Our insurance policy provides clubs and their memberships with the affordable protection they need. The policy also provides legal counsel and representation if a club has a claim filed against it.
In closing, I want to take this opportunity to say thank you for your continued support and wish you all a great 'Touring' summer and fall.
Warm regards,?
John Carlson
President/CEO? ?
NAACC
"The National Association of Automobile Clubs of Canada
L'Association nationale des clubs automobiles du Canada"
The NAACC will encourage a cooperative working relationship between governments, at both the federal and provincial level to prevent restrictive legislation.
The NAACC has renegotiated with ImageWare/Marks for our 2021 & 2022 NAACC discount package.
Our 10% Discount Package is good until?April 30, 2022. Click here and go to the?Members page, use the Members password your club rep has given you. The password starts with an upper case capital 'P' Use the same password to open up PDF file to print.
Like it or not, ethanol in gas is here to stay
Taken from Hemmings Motor News and distributed by the National Association of Automobile Clubs of Canada Corp.
Jim O'Clair's recent post in Hemmings on zinc levels in modern oils led to a discussion about the other fluids we put in our collector cars –
vua bắn cá 3d club
Thanks to Wilfred for producing this newsletter. 2020 is the 50th anniversary of the NAACC and we are all proud but saddened by the ongoing pandemic. Stay safe everyone, and if you have any stories to contribute, send them to Wilfred!
Save $$ on Duty Free Imports
4 New 'Important' Strategic Partners
Collector Car Appreciation Day 2020
Automotive Heritage Month 2020
50th NAACC Anniversary ?Pg 4
Click below to view the newsletter.
Cruisin-Canada-June-2020
Some important new partnerships for the NAACC
Driving Tomorrow's Workforce of Technicians
TechForce Foundation is a nonprofit, 501(c)(3) that champions students to and through their education and into careers as professional technicians.
Not Just a Museum
Whether you're a collector, an automotive enthusiast, or just a fan of cars, the stories in the Motor Mouth Blog?will captivate your imagination.
The RPM Foundation supports restoration and preservation training programs for the next generation of automotive, motorcycle and marine craftsmen. The services, resources and grants provided by RPM safeguard the future of the collector vehicle industry by sustaining hands-on training for young adults.
Our vision is to celebrate America's love affair with the automobile and to ensure that the love affair continues for generations to come.
As we grew our community of automotive enthusiasts, we saw a need to preserve the passion of collectible cars and the mark that automobiles have left on American life in the 20th century.
National Association of Automobile Clubs of Canada joins as strategic partner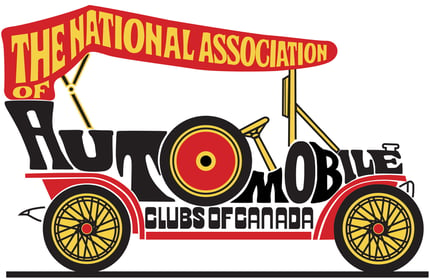 TechForce welcomes The National Association of Automobile Clubs of Canada (NAACC) as a strategic partner in its workforce development campaign to inspire, support and connect the next generation of transportation technicians. A Founding Member and longtime financial contributor to LeMay – America's Car Museum, NAACC strives to act as the unified voice of the automotive hobbyist in Canada. More about NAACC>>
EVENT INFO?
What:?The annual Rolex Monterey Motorsports Reunion is a museum revving to life with hundreds of historic and period-correct race and sports cars from nearly every era. Yet, they are not for show. Drivers race them in corresponding run groups to enjoy them at speed and for the entertainment of thousands of enthusiastic visitors. Experience rare cars firing up, being worked on, and driven as they were originally intended. Add in family activities, refined food options and opportunities to rub shoulders with legendary drivers, the Rolex Monterey Motorsports Reunion is a full sensory experience.
Featured Marque:?The official start of a year-long celebration of the 100th anniversary of the 24 Hours of Le Mans.?
Photos by Cam Hutchins
Report by JJ Carlson and Cam Hutchins
Up early Friday morning to get to the track and shooting all day of the qualifying. The entrants cover almost types of auto racing and this year had a large group of Master Endurance Legends USA is a groups of endurance cars offering a snapshot of endurance racing in the US. This group will race at various events across the US in 2019.
Photos by Cam Hutchins
Report by JJ Carlson and Cam Hutchins
The 2019 Concours D Elegance is the perfect ending for the perfect week for Car enthusiasts around the world. Held since 1950 at the Pebble Beach Golf Course it features some of the most significant cars from around the world.
?2019 Visit to LeMay, America's Museum
Photos by Cam Hutchins


We went to the LeMay Americas museum in June to make sure we were able to see the Bullitt Mustang. I had not been for a couple of years and my brother had never been so it was definitely time for a visit. So much has changed since my last visit, but the Bullitt Mustang and Chi Town hustler really stood out.
By Rob McLeese Last year the Eastern NAACC journalism team made Their annual pilgrimage down to Concours of America. One of the themes of the 2018 show was Cars of the Jet Age which included the General Motors Firebirds I, II and III, all developed in the 1950's by Harley Earl and his team. These cars were far ahead of the era in terms of the technology that was included in them. Click the image for more>>?
Road trip, the eastern Canadian media team of the NAACC left Toronto midday Friday, July 28th, 2017. We started off the weekend Friday evening with an RM reception celebrating art, cars and cocktails at the Inn at St. John's in Plymouth, Michigan. That evening we saw a great snapshot of cars that will be up for auction at upcoming RM auctions in the fall. Click the image for more>>